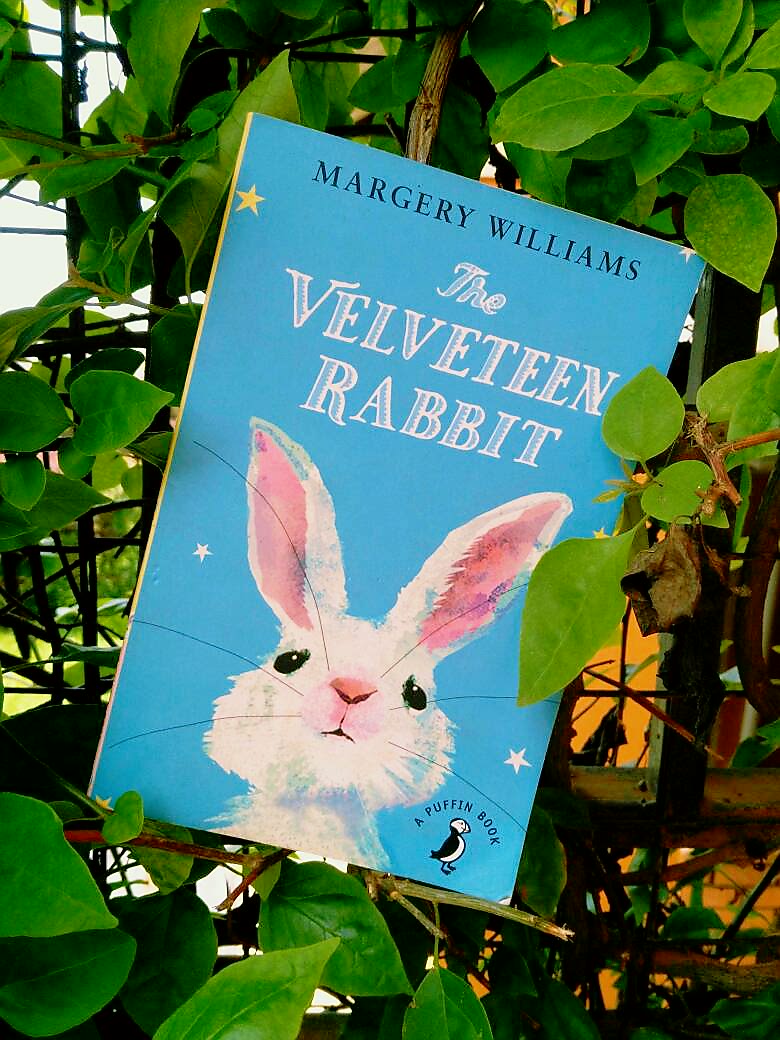 On Christmas day a little boy receives a velvet rabbit as a toy. He falls in love with it but like all children moves on from it. The rabbit starts his life in the child's nursery.  The other toys begin to tease him because he is an old-fashioned toy and not as realistic as the more modern toys in the nursery. The only toy that is kind to him is the skin horse who has been in the nursery for a long time. He is old and wise and encourages the velveteen rabbit when he is upset for not being as modern as the other toys. He tells him of the nursery magic of becoming real; how when a child loves you for a long time, really loves you, you become real. The rabbit really longs to be real although he is afraid that if he is loved a lot and taken everywhere he will lose his shiny coat and become old and worn out.
One day the boy cannot find his usual toy that he sleeps with and his Nana gives him the velveteen rabbit. He begins to sleep with it each night and at first the rabbit does not enjoy it but begins to enjoy the way the boy talks to him and the way they play. It makes him feel real. That summer the rabbit and the boy bond and become quite close. One night the boy calls the rabbit real and this excites him as finally the magic of the nursery has come to pass.
One day the rabbit encounters real life rabbits that laugh at him once they realise he is just a toy. He argues with them and says he is real, like the boy has called him. The boy continues to love him immensely but soon he falls ill and is no longer able to play with the velveteen rabbit. The rabbit encounters a journey of his own and soon realises the true magic of becoming real.
This story teaches children about believing in themselves even when others do not, respecting people however different they are and that being different is not always a bad thing. It is a beautiful fictional tale that opens up a child's imagination. It is suitable for early reading ages who can relate to the story as they are still at the age of playing with stuffed animals. It is a simple read but introduces the children to longer stories and moral lessons on life. A great book for children beginning to read on their own.