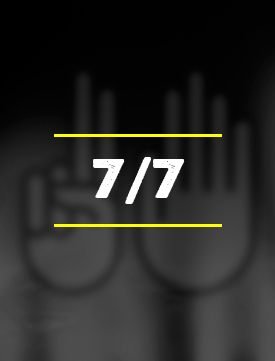 1. In June last year I attended an Editorial Training Workshop that was organised by African Writers Trust and Commonwealth Writers. It is arguably one of the best things that happened to me last year. I had just started Sooo Many Stories and I was still figuring out the editorial part of it. The workshop could not have come at a better time.
After the workshop, I was offered an internship with Modjaji Books in Cape Town for six weeks-one of the best things that happened to me this year. I wrote about my experience with Modjaji Books here: http://www.doenculture.com/4825/en/my-six-weeks-internship-at-modjaji-books
The editorial workshop is back this year and you only have a week to apply. If you are a writer interested in knowing how you can edit your work  or if you are keen on seeing better editors in Uganda (you have seen the stuff our newspapers spew at us each and every day) this is for you. Just last week Daily Monitor gave us some pubic universities as you can see below. This is why we need Editors to be trained.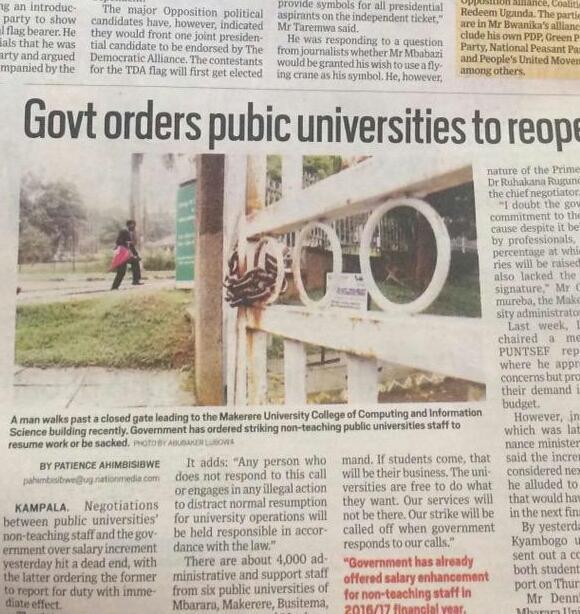 Here are the details of how you can apply: Call  For Applications For The 3rd Editorial And Publishing Training Programme.
2. Submit your short story to the  2015 Fabula Press Aestas Short Story Contest . The Contest is open to all writers 18 years old or above. There is no limit to the number of entries per person, but more submissions do not necessarily translate into higher chances of winning. Here are The Contest Rules.
3. The first-annual Kampala Writers' Conference will be a week-long intensive workshop for writers from across the world from 0ctober 6 to October 11. Featuring three faculty members—literary fiction, poetry, and creative nonfiction/memoir writing—and with a focus on community and rigorous attention to craft, the Kampala Writers' Festival will feature core morning workshops, afternoon panels and discussions, vibrant readings and open-mics.
To apply for the core morning workshops, fill in the application form here: Kampala Writers' Conference Application Form
5. African Literature Today is looking for literary texts by African writers in which the protagonist returns to his/her 'original' or ancestral 'home' in Africa from other parts of the world.
Oxfeld and Long, writing on the ethnography of return suggest that it differs from globalization and transnationalism since 'it is situated in particular events and experiences' reflecting 'particular historical, social, and personal contexts' (2004: 3). Nevertheless, they go on to state that returns do have an effect not only on the communities the returnee leaves or joins but also on 'global ways of relating and interacting with one another' (2004: 3-4). Ideas of return—intentional and actual—have been a consistent feature of the literature of Africa and the African diaspora: from Equiano's autobiography to Chimamanda Ngozi Adichie's latest novel, Americanah (2013).
The editors seek articles that explore ideas of 'return' to Africa, in fiction and literary non-fiction. For details on where to send the article follow: Call for Articles: African Literature Today
Deadline is September 15.
6. Earlier this year, in collaboration with the Danish Centre for Culture and Development , Femrite conducted a market survey for Ugandan Literature in Uganda. The team that conducted the survey was led by Pamela Batenga along with Mutale Ttendo and Gertrude Namayanja. Writers of The Pearl shares their findings in: Marketing Ugandan Literature: How To Get Ugandan Books Off The Shelves
7. The 2015 Babishai Niwe Poetry Festival is here. The festival begins with a conversation with Harriet Anena with some of the shortlisted poets and Prof Rem Raj, a Babishai Niwe Board member. The conversation will take place today at the Femrite offices on Kira Raod at 5:30pm.
See the rest of the festival programme here: 2015 Babishai Niwe Poetry Festival Programme
Have a great week!
7/7 is Sooo Many Stories' way of helping you beat the Monday blues. 7 things that are making me happy in the literary world that will make you happy too!