1. I had quite the crazy week. Right from the night of the Commonwealth Writers Short story Prize announcement all the way through the 2014 Writivism Festival.
I attended an Editorial Skills Workshop with Commonwealth Writers and African Writers Trust where I not only had a chance to meet editors from East Africa (Uganda, Kenya, Tanzania, Rwanda) but also had the privilege of being taught by Ellah Allfrey and Vimbai Shire. It was intense and fun and gruelling and eye-opening and fun! I will publish something related to the workshop later this week.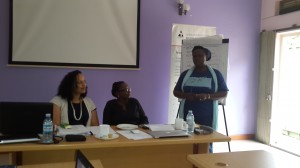 2. And you know you have had a great week when you carry home as many books as I did!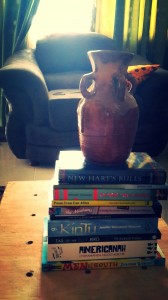 3. I am also happy to tell you that Sooo Many Stories is a Storymoja Festival 2014 participant. What that means is I will be writing about issues I care about and publish them on the Storymoja Festival Blog.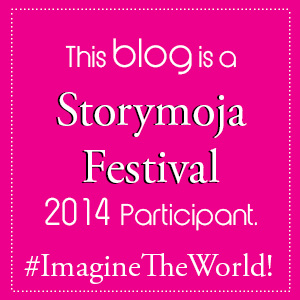 I am excited to talk to readers across the borders and be associated with Storymoja. The conversations have already started. Check them out here.
4. Are you in Nairobi this weekend? Kwani? has events on 28th and 29th of June. On June 28, meet the three writers shortlisted for the 2013 Etisalat Prize for Literature – NoViolet Bulawayo, Yewande Omotoso and Karen Jennings at 5pm at Nairobi National Musuem . On June 29, the Sunday Salon will feature writers from Kenya, Uganda, Nigeria, South Africa and Zimbabwe.Check for details on their Facebook Page.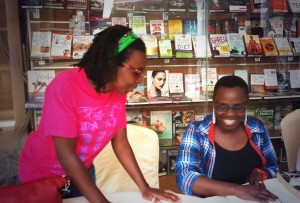 5. You can now apply for  The Miles Morland Foundation 2014 scholarships. This is why it is granted:
It can be difficult for writers, before they become established, to write and to earn a living outside writing at the same time. To help fill this need the MMF awarded three Morland Writing Scholarships in November last year.
Read about how to apply here.
6. At 5:30pm today, NoViolet Bulawayo and some of the winners of the 2014 Writivism Shortstory Prize will be at the Femrite Readers'/Writers' Club. Do passby for some inspiration or just to chat with the writers.
7. I am so happy to announce the winners of our very first giveway! As I told you last week, Writivism gave us 10 copies of the 2014 anthology, Fire In The Night and Other Stories.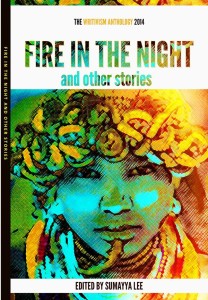 Here are the winners:
-Brenda Banura: For coming by the book signing at Aristoc, buying two books and sharing it on social media.
-Timothy Kiranda, Mbabazi Ntezi, Kyomm Amani, Belinda Kyomuhendo, Racheal, Ruthaine, Gloria N Rugadya and Barbarah Oketta for leaving comments on the Sooo Many Stories Facebook page or the blog itself. Thank you for reading and supporting us.
-To The Sound Cup at Garden City: Because your cute bookshelf needs a book by African writers.
Have a fulfilling week, friends!