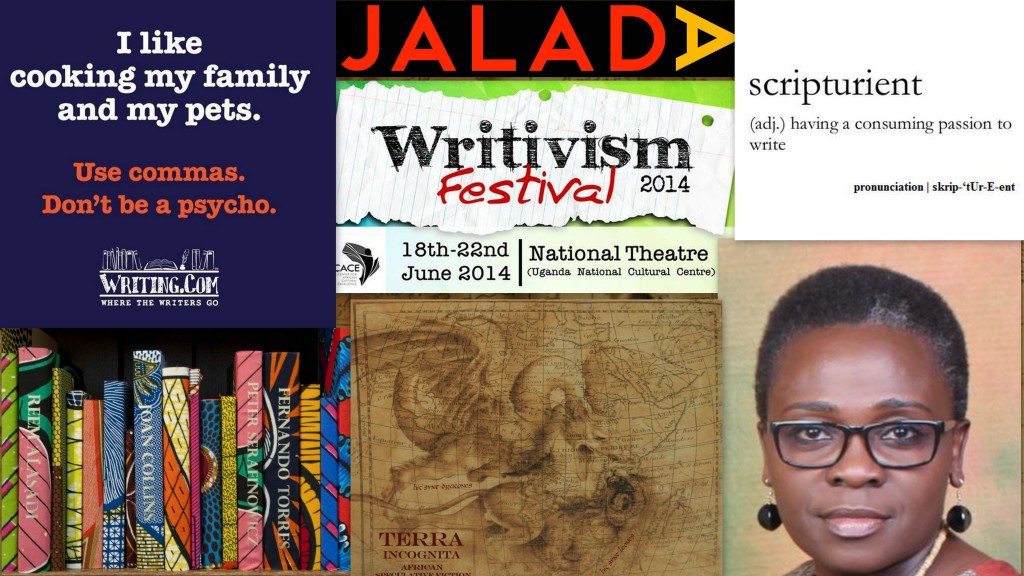 1. I am currently working on my submission for Jalada's Afrofuture Anthology. You should be doing the same.
Jalada is a pan-African writer's collective that publishes literature by African authors. If you haven't already, check out the Sketch of A Bald Woman in the Semi-nude and other stories anthology as well as details on how to submit to their next anthology.
2. Word porn's twitter page teaching me words I will probably never use.
3.  Horror? Fantasy? Dystopian? Sci-fi? Alternative history? Magical realism? All 3000 words of it? 5000 words maybe? You have up to 30th June to submit Short Story Day Africa's Terra Incognita writing competition. Details here.
4. Seriously, use commas.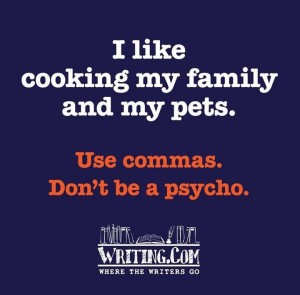 5. Melissa Kiguwa and Ssekandi Ronald Sseguja made the Writivism longlist. A shortlist of five will be announced on June 1st and on the evening of  June 21st, the winner of the $400 prize and other auxiliary prizes will be announced.
6. I have some left-over Kitenge material that I could use for book covers.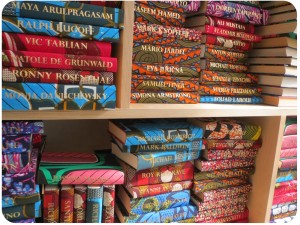 These guys did it for a historical cause, of course.
7. Jennifer Makumbi won last year's Kwani? manuscript project and she has already bagged this year's Commonwealth Shortstory Prize- Africa region.  I have not read much of her work but this story blew me away!
Thank you for the inspiration, Jennifer Makumbi!
7/7 is Sooo Many Stories' way of helping you beat the Monday blues. 7 things that are making me happy in the literary world.