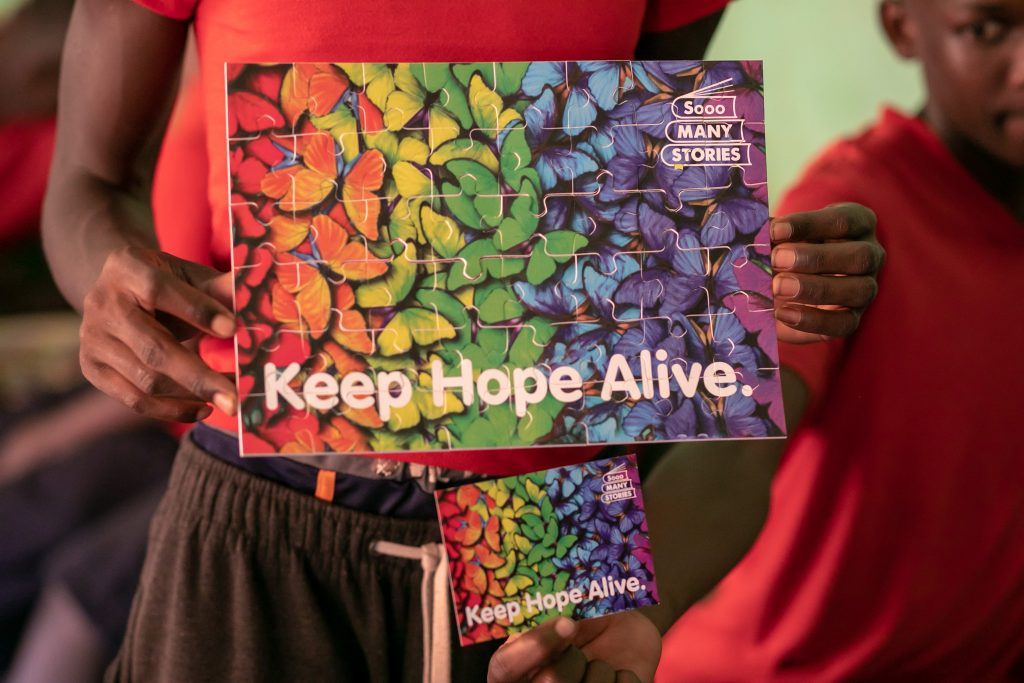 On 24th June, this year we visited the Naguru Remand Home for juveniles. In a bid to spread the love of reading (through our publications, book clubs and libraries), we went to the Remand Home to see what contribution we could make to the children in their custody. 
The formal definition of a remand home is a common law institution to which juvenile offenders may be committed by the court for temporary detention. If a child offender is not released on bail, the remand home takes them in for safe custody, good care and to ensure that the child is taken to court when required. 
In Uganda, there are five functional homes in Rukunkuru, Mbale, Gulu, Fort Portal and Naguru. There are two categories of children in Naguru Remand Home: children in conflict with the law and children in need of care and protection. On average, the home receives about 200 children per month. While the children are meant to be there for a short time, they sometimes stay for as long as two years awaiting production in court. Due to lack of representation and alternative sentencing for minor offences, children end up staying much longer than they should. 
After meeting with the people that run the home, led by the bubbly Miss Mary Kyomugisha, we realised that a library was not the best option for the Home as the majority of the children do not know how to read or write. We set out to find what could help them learn how to read as well as stimulate their brains even while they are at the remand home. Our research revealed that though majority had not been to school (most of whom are street children), there were some that dropped out of primary school and secondary school. We found a teacher that can teach basic Maths and English and got textbooks and storybooks for those that have had some education on different levels. The teacher has already started conducting lessons three times a week. 
One of the things we love spreading, besides the joy of reading, is fun. We worked with Zzimba Games to customise games and puzzles for the children. As they have fun playing the games, we hope that they will be able to learn basic numeracy, strategic thinking and the important lesson of consequences.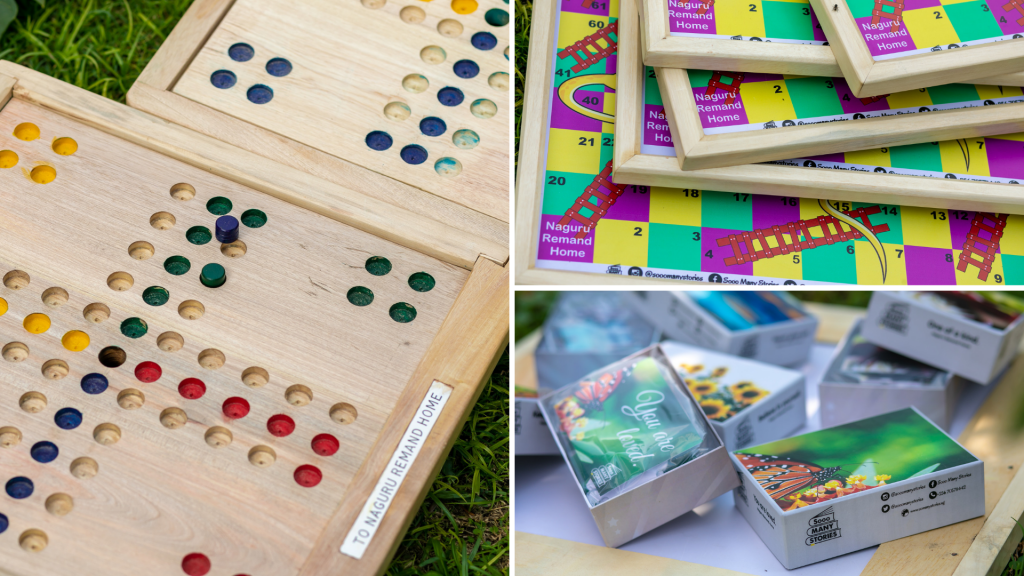 On a Friday afternoon, together with a few of our volunteers and the entire SmsUg team we went with stationary, games and expectant, nervous hearts in tow. We were accompanied by a psychologist who has been visiting and working with the children for about two years now. She eased our anxiety slightly by giving us a little context on the emotional state of a lot of the children. She reminded us that they are children first and foremost and that none of them are inherently bad, it's just the blessing of privilege that passed them by. She encouraged us to be ourselves and approach them as friends, as opposed to donors or teachers.
As we waited for the rest of the team and for the children to finish their lunch, we talked a little with Ms Kyomugisha, the in-charge. Her relationship with each of the children is heartwarming. They fondly address her as Mama and are all incredibly comfortable with her and see her more as a friend than as a figure of authority. For many of the children, for whom figures of authority are to be feared, this is a beautiful thing. They all have a great rapport and they crack jokes and spend time just chatting on a little piece of compound known as 'Mama's Beach'.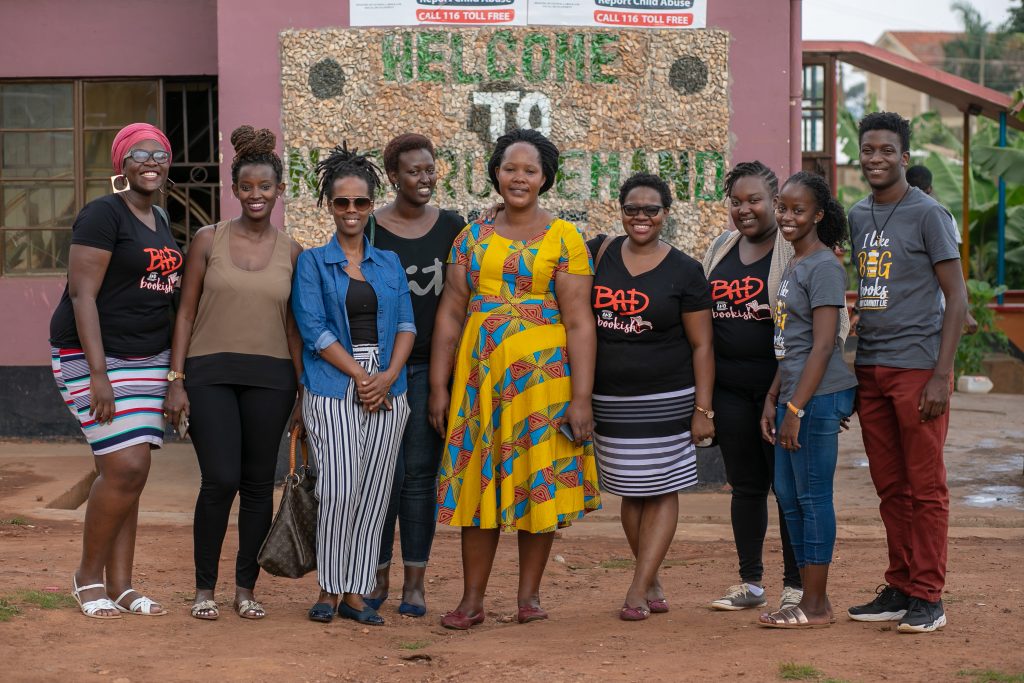 Once the children were through with lunch, they gathered in what seemed to be their general assembly area. Ms Kyomugisha introduced us and Nyana Kakoma, founder of Sooo Many Stories, proceeded to explain our visit and why we believed this could benefit them.
"For many of the children at the Home, going back to school is not an option and so we had to show them why reading would be beneficial to them. We often tell the children we usually interact with to read and tap into their imagination but we couldn't do the same with the children we met that day. Dreaming is a luxury they can't afford at the moment and so we had to look at how learning how to read and count would practically benefit them." says Nyana Kakoma. "If he gets out and becomes a Boda Boda rider, how does reading and counting benefit him? How does it benefit her as a nanny?"
After our pitch,  we gave the children an opportunity to ask questions. We were shown in true form, some of the children we are working with; bright and confident kids with aspirations. One of them asked how he would benefit if all he wanted to do was learn how to cook. We managed to convince him that English and Maths are necessary for whatever profession. In his, for example, it would be hard to measure or read recipes without knowing how to read or count.
Many asked what would happen after to them left the remand home. One child was skeptical about falling in love with reading and then leaving and not being able to continue with this new-found love. Would he go back to herding cattle as was expected of him? Another went as far as to ask, was the solution to continuing this education coming back to the remand home? These are the questions we were left to ponder on.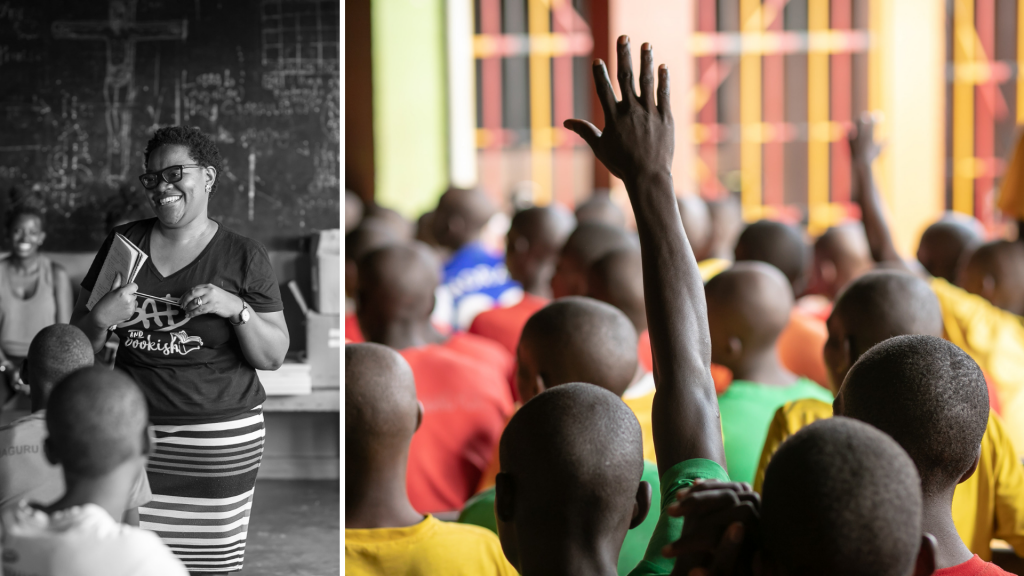 We went on to play board games with the children and interacted with them. The puzzles seemed to excite a lot of the younger children while Ludo kept the older ones engaged. It was wonderful seeing how excited they got at a finished puzzle or how gleeful going up a ladder made them. 
We left all thoroughly impressed by the children and warmed at Ms Kyomugisha's big heart. We also left wondering how we could further assist these children and foster rehabilitation and continuity of childhood living.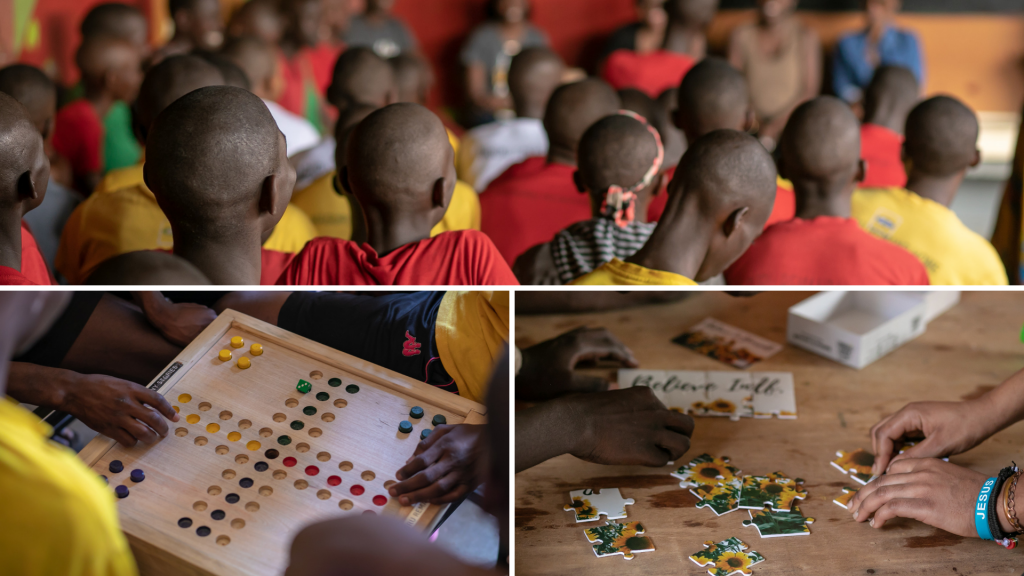 We realised, we cannot do it alone. We know we need help and what better people to ask than our own tribe.
One of the most immediate ways we need help is teachers. Because of the different levels the children are at and the large number, just one teacher will not do. We hope to have constant evaluation of the pupils so that at the time of their departure they have a progress report that they can take to nearby schools and continue from where they have been able to reach. 
If you are a teacher or a tutor and would be able to volunteer your time a few times a week to teach these children, we would greatly appreciate it.
We would also like to provide the home with more games and puzzles so that as many children as possible can participate. Having games and other sources of fun definitely helps to bring light to an otherwise dark situation.
Are you able to help in any of the ways above? Get in touch with us on email at kaboozi@somanystories.ug or call us on 0705711442 (whatsapp) or 0788310999 and let's use books and reading to rebuild our children.