Only one week to go! We could not be more excited about the launch of the 3rd edition of The Fireplace: Tot Tales.
This year we have new partners;  Feza Children's Centre for the Ntinda Chapter and Harmony International Preschool for our new Muyenga Chapter. We would like to tell you a little bit about the places that have been kind enough to host us.
Feza Children's Centre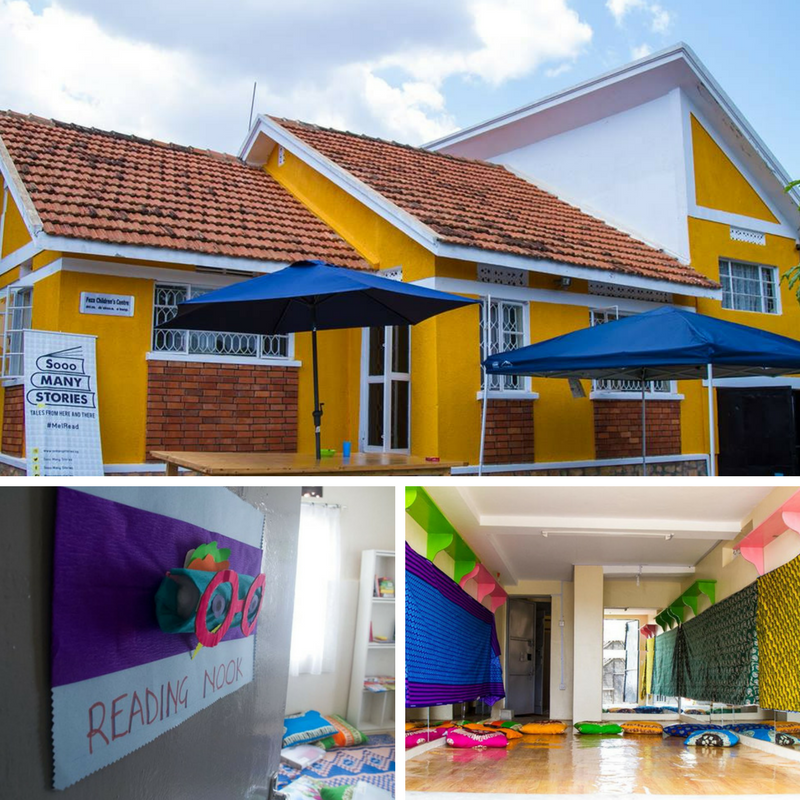 Feza Children's Centre in Ntinda, Minister's Village, believes in equipping children, four years and up, with the necessary tools to achieve even the most outrageous of their dreams. With a bright homely ambience and very friendly staff, Feza aims to harness personal responsibility, talent and development instructed through critical thinking, character building and excellent childcare. We are super excited to be partnering with them again, having held our first Children's Writing Workshop in the same place.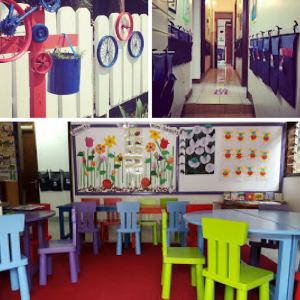 Harmony International Preschool (on Facebook here.)
Harmony International Preschool located along Kiwafu Road in Kansanga, is a Day-care; Kindergarten & Preschool for children aged 1.5+ years. The curriculum used is the International Primary Curriculum, that for these fundamental developmental ages, focuses on learning through play and more hands-on and engaging activities. Their mission is to provide a happy, safe and loving environment for children to learn, discover and explore their talents, independence and self-Confidence. Their premises boast of colourful classrooms and wide play areas, perfect for all our Muyenga Tots.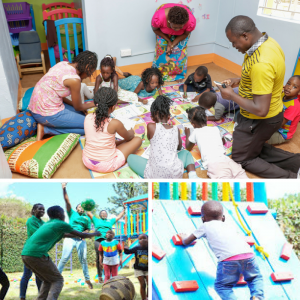 Aida's Place (on Facebook here.)
Aida's Place is a children's center open all through the week. It is a safe and nurturing environment where children can explore their creative side, make friends and have a great time. They provide art, computer, baking and cooking, drama and speech, robotics classes and fitness and sport activities and even other reading programs that look to build social skills, encourage creativity, boost self-confidence and promote fitness.
Our Entebbe Tribe be still of good cheer! We will have a Chapter running for you real soon. Stay tuned.
A few reminders;
Booking is essential! Please ensure to book by 1st March 2018. It is 20,000Ushs per Tot per session, but you can save a little and book a space for a whole year at 180,000Ushs.
Please endeavour to bring your Tot on time and pick them up on time too. (The duration is 11am – 1pm)
If your Tot has any allergies please inform us so that they are well catered for during snack time.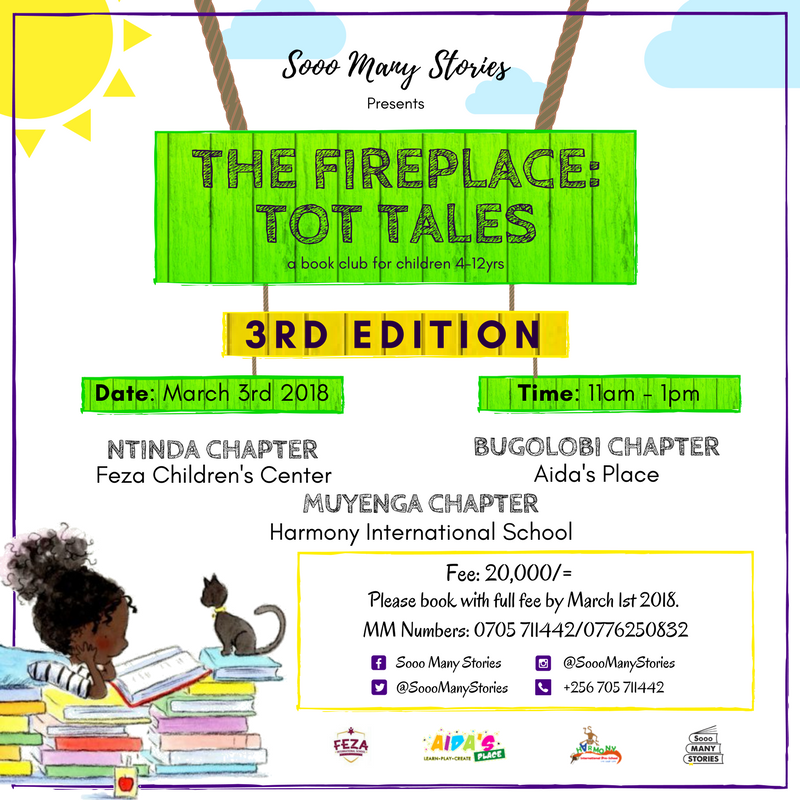 We can't wait to meet you all!