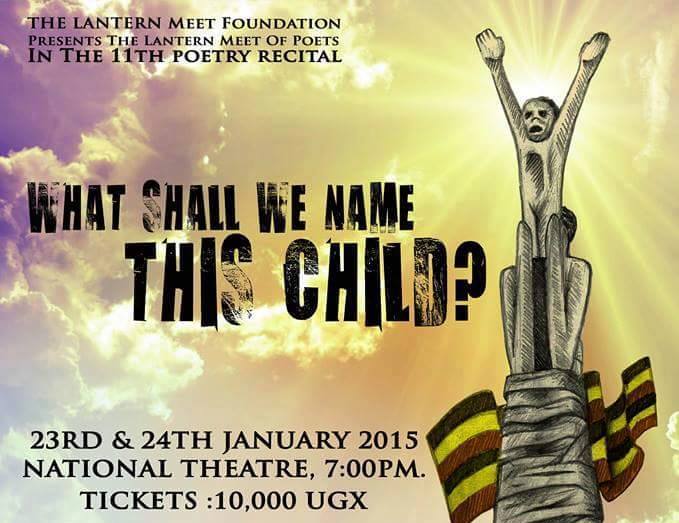 I have attended poetry recitals by The Lantern Meet Of Poets since their very first recital and I have always been curious about the process of putting together a recital. They allowed me to join them for one of their rehearsals. In the second segment of this post, Bwesigye Bwa Mwesigire talks to one of the performers for more insight into what this recital is about.
I (Nyana) met the poets in the Green Room at The National Theatre in the evening and the session began with one of the members asking how our day was. Patrick Massa, the Director/Producer of the recital walked in at around that time and asked the members to gather around for some games. All phones were to be in silent mode so as not to interrupt anything.
I did not quite get the use for the games until Massa explained the reason behind the first game, the falling game. In the game, different members were to let themselves fall and the members in the circle had to run and make sure that the falling member did not really fall.
"Fall. Take a risk and trust these people. You are going to perform with these people and that takes trust too," He encouraged.
The next game was to reenact the emotions that he called out. From anger to happiness to shyness to surprise, we were asked to reenact them with the person nearest to us and at some point, we had to do so without uttering any words. Because I am not a natural performer, this was a hard task for me and I was so grateful I did not have to perform. Most times I giggled when I should have been swearing that I was going to cut off someone's head. Afterwards, we were asked to share what we had learnt from that game:
Performing is about shared energy. The energy you give the audience is the same they will give back to you.
Sometimes the audience is a mirror of your performance. Prepare well and package the performance well so they can feel the emotions you want to convey.
Sometimes it is hard to be angry when there is no need to be (Oh so that wasn't just me?). Hold onto a memory that may have made you feel that way before.
Be as creative as you can be.
After the games, all chairs were moved to the same side of the room for performers to perform infront of us. All around me, lips were moving as the performers went over their lines, their faces sometimes cringing at a line forgotten. Memories of moments when we would be chanting the order of the periodic table right before a Chemistry exam in high school came rushing.
One by one, performers took to the stage, some still reading their poems off a piece of paper, others reaching into their memories for lines they had been going over. As the audience, we were asked to give honest feedback to the performers so they could see what they could do better.
"I promise. This is the last time I am reading from this paper," promised one performer.
"Can we do it again?" said another after stumbling over a couple of lines.
You're giving us, the audience, a cold shoulder. Look at us. Involve us.
I'm trying to give you feedback without using words that are harsh.
How do you feel about that performance?
Record your performance and listen to it and see if you like what you hear.
Each poet stood and took the feedback, made notes and in some cases where the interpretations of the poems were different, queried the feedback. They stood, vulnerable and took note of what was good and what was very bad.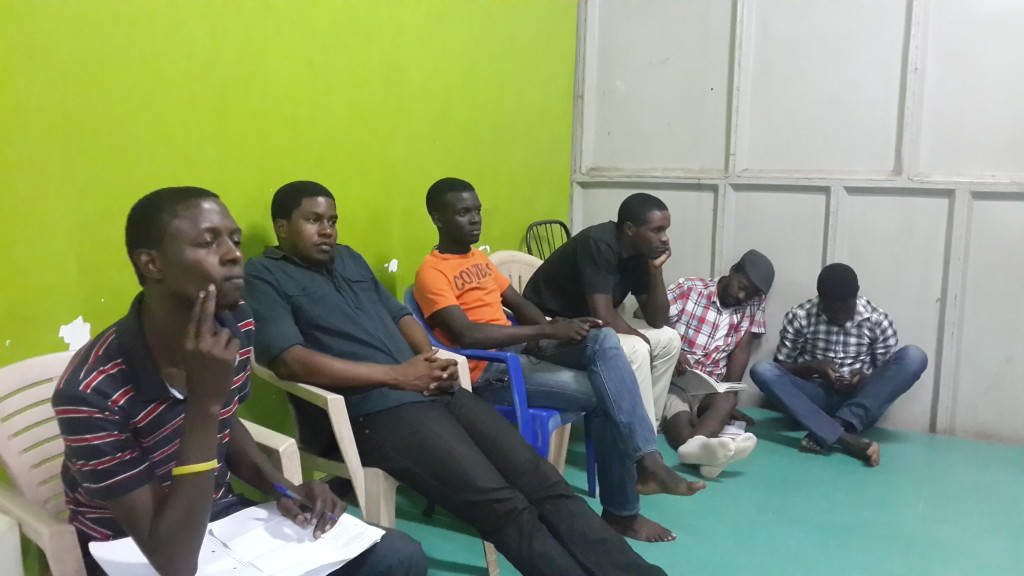 Remember, the stage is yours.
Do you believe in the message of the poem?
That poem does not need to be recited. It needs to be acted.
You have become a predictable performer. Your words are emphatic enough, no need to overdo it.
I can't wait to see the transformation the performers will have undergone for the performances today and tomorrow!
Below Bwesigye bwa Mwesigire, talks to Jason Ntaro, one of The Co-founders of Lantern Meet of Poets  forthcoming recital among other things.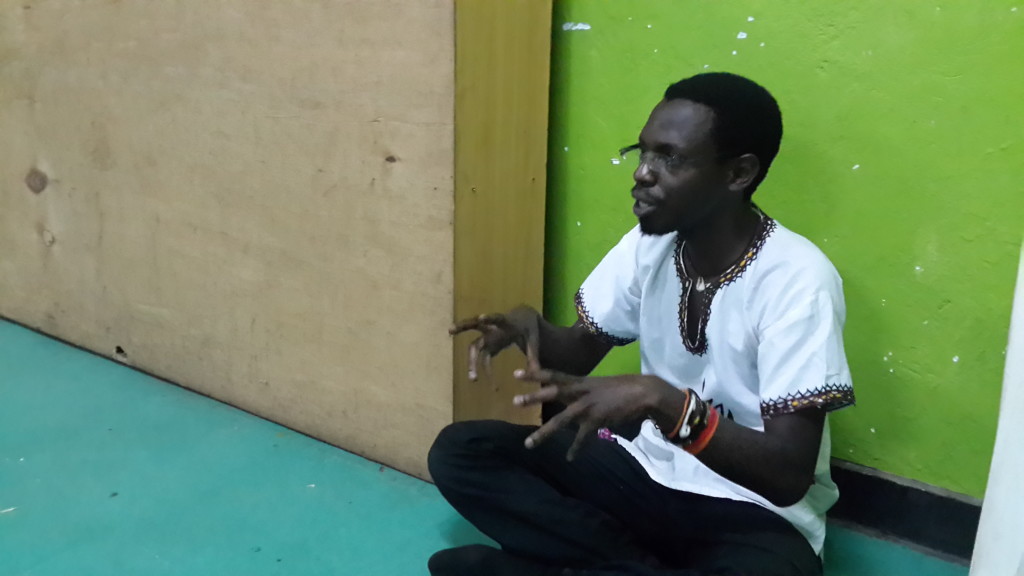 BM: How did you join the Lantern Meet of Poets? Were you writing poetry before then?
JN: I joined the meet by invite. I got a phone call from Guy Mambo on a Saturday evening. The meet was to be the next day, Sunday. No I was not writing poetry. I used to think it a way to meet chicks, nothing more.
BM: How has the Lantern Meet of Poets contributed to your personal growth as a poet?
JN: I used to be a very unfocused young fool. I had no real purpose in life. The Meet introduced me to real passion. I learnt how to feel and so, how to write.
BM: Between performance poetry and written poetry, what do you enjoy most?
JN: I love them both! The thing is that each offers a different angle. On stage I get to speak and people get to really see the emotions in me. With written poetry I can explore and play with words and get good feedback.
BM: Are there poets recruited from your schools project featuring in this week's recital?
JN: Come and see…
BM: What is your role in this week's recital?
JN: I am mainly a performer, but as an "ooooold" man, I give a bit of help wherever I can.
BM: Why should someone come and attend the recital, in your view?
JN: I believe that no one will leave without asking themselves a question on who they are.
We have been fed the idea that who we are has almost nothing to do with your livelihood. We have abandoned tradition and traded it for something strange, foreign. This recital asks questions that need to be asked… By one to one's self.
BM: Thank you for being generous.
These recitals are always are delight to watch. Hopefully, I'll see you there!