Jackee Budesta Batanda is a Ugandan journalist, author, speaker and entrepreneur. Jackee has a long and rich writing CV but it is her passion for writing that will get you. This year, she was one of the three Ugandans (the others being Glydah Namukasa and 2007 Caine Prize winner Monica Arac de Nyeko) that made the Africa39 list.
I spoke to Jackee when Sooo Many Stories  was only beginning to take shape and I learnt so much from her attitude towards writing and getting the work done. Thank you so much, Jackee!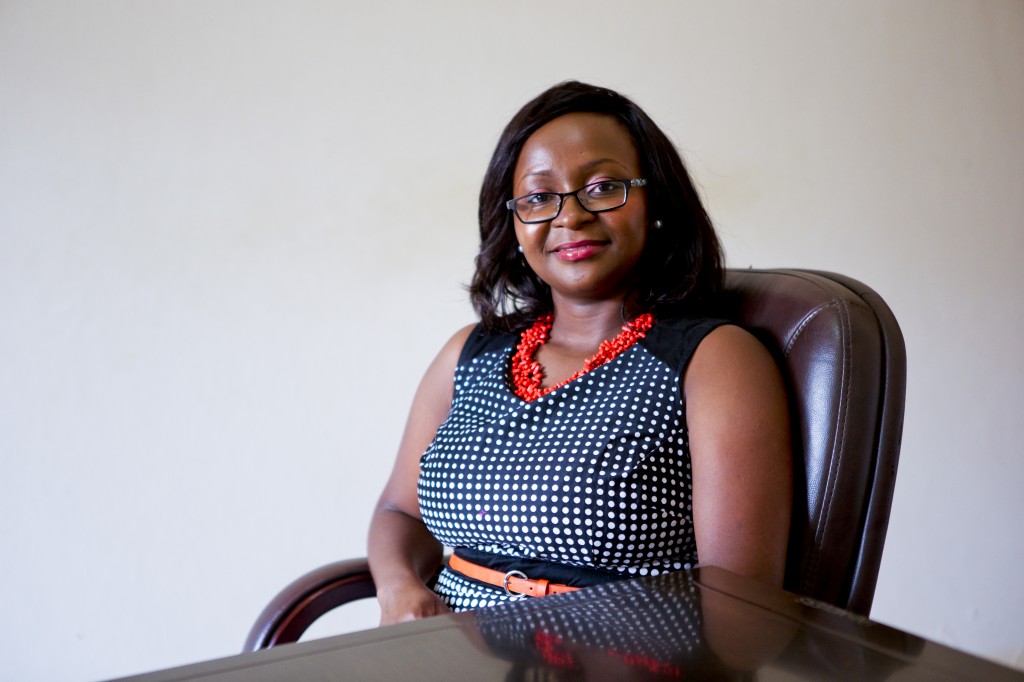 You recently made the Africa39 Project list. 39 African writers under 40 who will shape the future of African literature. Congratulations!
Thank you!
Before Africa39 and all these other things you are working on, you must have started somewhere. When did you start writing?
I started consciously writing in high school while at Maryhill High School. We used to write compositions in English class, however, I also used to read a lot. My reading trajectory started with reading Ladybird books, Famous Five, Nancy Drew, Hardy Boys, Pacesetters, Danielle Steele and Ludlum, among others. That was the rite of passage. I read books that my big sister initially borrowed for herself from a library run by Alliance Francaise in Kampala, until she actually started borrowing more for me. When I started writing stories in an exercise book, my classmates were very huge fans. My exercise book novel was set in Uganda, Rwanda and Italy; places I had never been to (apart from Uganda) except in the books I had read.
Whatever became of that novel in the exercise book?
I actually wrote to Danielle Steele's publishers and asked them if they would be interested in publishing my novel. Surprisingly, they wrote back and asked for a synopsis (I had no idea what that was. Thank God for dictionaries!) and three chapters of the novel. The next time my father came to visit me at school, I gave him another letter to post with what they had asked. A couple of weeks later, I received my first of what would turn out to be many rejection letters. They told me they it was against their policy to review hand-written manuscripts.
How many rejection letters have you received since?
Quite a number. There is a time I used to tell my friends at Femrite that I could write a book on how to deal with rejection letters because I had received so many of them. But that is part of the process. Behind every successful writer is a pile of rejection letters and the successful ones are the ones that never give up. I never stopped improving my craft and I understood that they were preparing me for bigger things. It still hurts but I know that that is the process.
What books/authors shaped your writing?
Edwidge Danticat's Breath, Eyes, Memory that I read in 2000 at Femrite. That book taught me that it was okay to write or tell our stories. I had read books by African writers before but I always felt they were books one read to pass exams. It was Danticat's book that made me realise that we could have our stories told for leisure. That gave me permission to write about my world as I know it.
This was further reinforced by all the ladies that I met at Femrite that were writing stories about us and our world.
You have a long list of stories you have written. How do you keep going?
Well, I still hold onto the hope that one day I will be a rich, famous writer (laughs).
Anyway, I know for certain that I am meant to be a writer. Even when I go away from it, I am still convicted to write.
I also read a lot. Good books always challenge you to write. The other way to keep at it, is to stay in touch with the writing community. There is a healthy competition that exists among writers and so they will push you. Go for writing seminars and join a writing club that will not cushion you but one that will help you write better work.
In the fall of 2011, I attended a writing class that was taught by the acclaimed American writer, Junot Diaz, at MIT. It was an undergrad class but there was no way I was going to pass up the chance to be taught by Mr. Diaz. When it came to critiquing, he made us say what we loved about the story and then later asked, "How do we make this story better?" That technique helped us not to feel attacked and in the end we got to make our stories better.
What happens when you can't write?
I stalk my friends on Facebook (laughs).
Reading is always what I go to when I can't write. I read about the competitions I want to apply to in order to be motivated to write. When I wanted to compete for the Commonwealth Short Story Competition, I downloaded all the winning stories for the previous 10 years, and then looked for a pattern. I realised they were all told in the voice of a child, in the present tense, they captured a moment and were told in the first person narrative. Those are the ingredients I used to write Dance with Me, for which I was awarded Africa regional winner in 2003. Sometimes you just have to be deliberate about how and what you write to get over the writer's block.
You have been writing a lot of non-fiction. How did that happen?
I was going through a frustrating time as a writer when I had some soul-searching and realised that my writing was not limited to creative writing. I realised I could do more. I could write essays and I could also venture into journalism. It was a relief to know that I could do that. It is easier to deal with disappointments when you broaden your scope. If one thing does not work out, another will.
Non fiction vs fiction…
I am happy to do both. I have learnt that some stories are better told immediately in form of an article and others are better told later. For example, I wrote an article on acid attack victims and nodding disease victims and people got in touch asking how they could help. With articles like those, people can actually get help and the issue is taken more seriously than when you fictionalise it. Of course after sometime it can be told as a fictional story.
Non-fiction is also much easier because you have the facts. There is no need to overly describe a place because it actually exists.
But with fiction you can create anything…
Yes you can, but you then have the task of making it believable whereas with non-fiction, it is a fact. But I am still happy to do both.
Your website is very elaborate in as far as telling who you are, what you have done and what you can. You don't seem to have the bashfulness of writers who won't market their work.
Why should I? Writing is a serious thing and unless we begin to take ourselves seriously, no one will. When I lived in South Africa last year, I attended business seminars taught by business moguls from around the world. I learnt so much from people who have made it and I started asking myself how I could make my writing profitable. I realised I needed to get out of my shell and look at writing from a business perspective.
As writers, if we want to be read, we need to think about it strategically. Everybody that has succeeded has had a bigger picture. Where do you want to be published? Who do you want to be in five, 10, 15 years? How do you get there? Do you want to be on the New York bestsellers list or do you want to be read by just your family?
Unfortunately, we have also let people believe we can offer them services for free but if people want our services (editing, ghost-writing, co-authoring) they should be able to pay for them and we should be able to earn money from our writing.
Now that you are on the Africa39 list, do you feel pressured to write something that will change the literature of Africa?
No. Not this time. When I won the Commonwealth Short Story Competition, I thought, "Oh crap! Now I just can't write bad stuff!" and that self-consciousness may have hampered how I wrote after that. But with Africa39, I look at it as an opportunity first, to go back to creative writing from which I had taken a hiatus, and secondly, as an opportunity to work harder on my upcoming novel and to be introduced to new readers. It's a great opportunity!
Jackee is currently working on a novel, A Lesson in Forgetting. The novel is about a former spy chief in a dictatorial regime who is released after 25 years in life imprisonment. His return reawakens a country's amnesia of the past and explores how nations and its people helplessly deal with the mechanisms set up to handle past atrocities and heal wrongs. A Lesson in Forgetting unlike numerous stories that locate the isolating impact of warfare upon wives, lovers and /or mothers, addresses the relation within the family, in this case father and daughter.