What is she thinking? Is she anxious? Does she feel the burden of all our hopes on her shoulders?  I wonder how she will react if she wins. Of course, she will be happy, ecstatic and maybe even, "I have no words to describe what I am feeling." She might feel all that but that is not the part of her brain I would want access to. It is the part of her heart or mind that doubted if this writing thing was for her that I wish I could have access to. The part that was unsure. The part that was "always wracked with guilt as I went to work and spent money on my education". That's the part I would want to read.
I wonder if in hopes of winning, she has already budgeted for the prize money and perhaps told herself, "Finally! I can get that bag I have been lusting after at that store on my way to school."
I hope she wins. For us, for herself and so she can get any bag she may have lusted after.
Because if she does not win, that would be embarrassing. Not sad but embarrassing and awkward. Kind of like if Brazil had lost that opening match to Croatia. How would we even react? We would of course clap and maybe ululate because we are nice and polite but would we then down our drinks and walk out, our heads bowed in shame or would we hold her hands and tell her we were proud of her anyway?
This is what I was thinking as I prepared to go to the Commonwealth Short Story Announcement event. And I really should not have gotten that ahead of myself and worried myself like that because Jennnifer Makumbi won!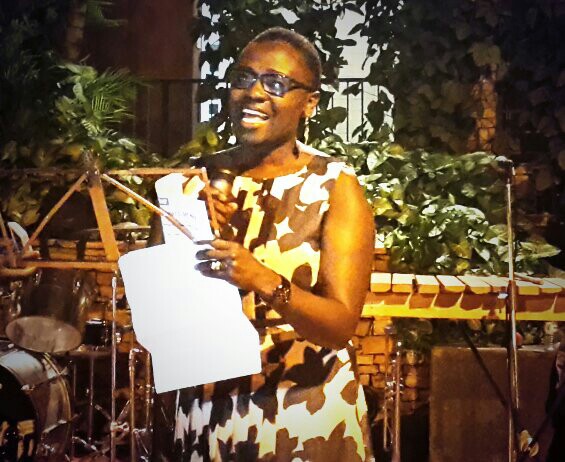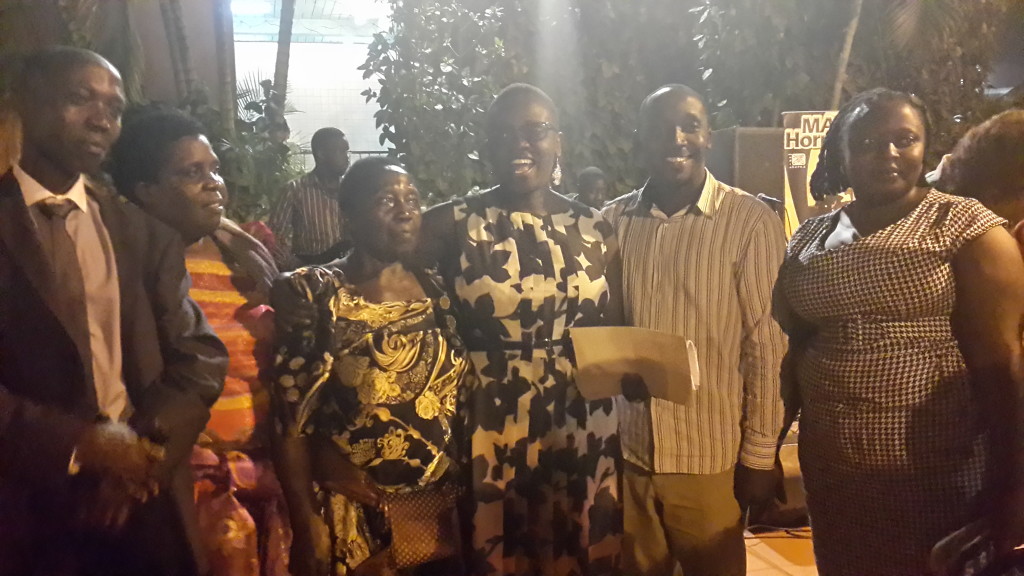 There are times in Uganda when there seems so little to celebrate. Read the newspapers, sign into Facebook and you will find more things that will trouble your spirit than will lift it. Until nights like last night happen to us. Nights/days when a Makumbi, a Kiprotich, a Malingu takes one big one for #TeamUganda. Nights when it feels good to say that you are a Ugandan writer because if Makumbi can do it, the rest of us now have more motivation to try harder.
Congratulations, Jennifer Makumbi! Thank you for writing!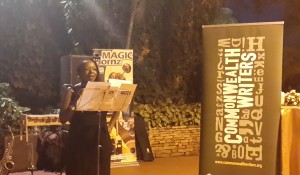 On the judging process, Chair of the judging panel, Ellah Wakatama Allfrey, said: "The winning stories from each region boasted craft, intelligence and ambition. Choosing one overall winner felt an impossible task.  In the end, we felt that the characterisation in Jennifer Makumbi's Let's Tell This Story Properly, with its bereaved widow living in London and gaggle of feisty 'women of a certain age' disrupting a funeral, and its narrative style that draws on a powerful national heritage of dramatic story-telling, significantly expanded our understanding of the possibilities of the short story form."
Read more about what the judges thought of Makumbi's story here.
On Wednesday June 18, Kwani? will launch Jennifer Nansubuga Makumbi's novel, Kintu which won the Kwani? Manuscript Project last year. This will take place during the upcoming Writivism Festival at National Theatre.