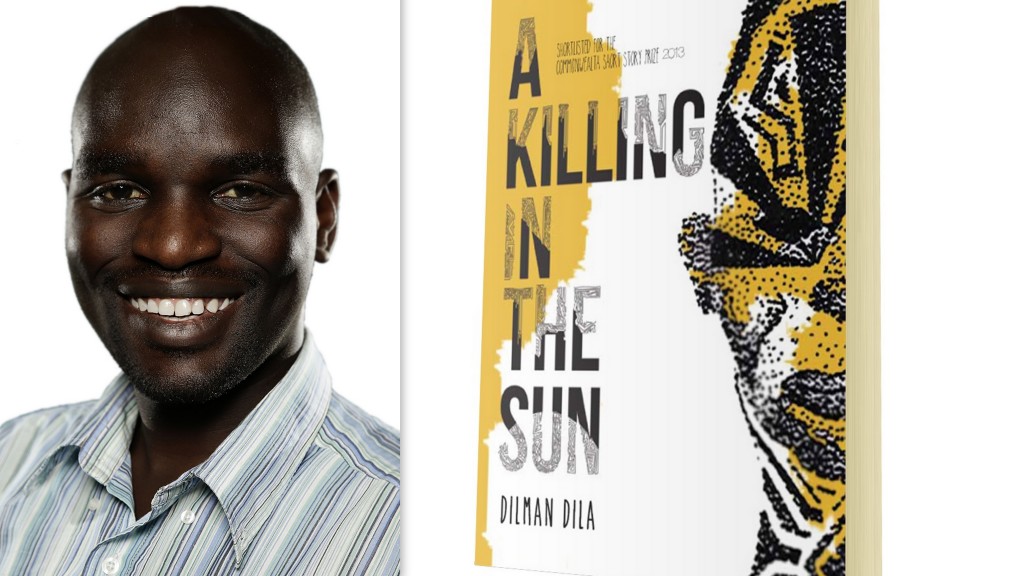 1. Great things are happening for Ugandan writer and film maker, Dilman Dila and we couldn't be prouder.
Dilman launched his first issue of Lawino Magazine recently. If you haven't downloaded it already, do so here.
His short story has been longlisted for Short story Day Africa's Terra Incognita and his film Felistas Fable took home awards for Best Feature Film, Film of the Year, Best Screenplay and Best Actor last Friday at the Uganda Film Festival (UFF) awards.
And in more great news, Dilman will be launching his novel, A Killing in the Sun on September 20 at Storymoja Hay Festival in Nairobi. The Kampala launch will be on September 23. Do save the dates!
A Killing In The Sun, published by South African-based publisher, Black Letter Media, features stories that are set in a futuristic Africa, or in the present day, with refugee aliens from outer space, ghosts haunting brides and grooms, evil scientists stalking villages, and greedy corporations creating apocalypses. There are tales of reincarnation and of the walking dead, and alternative worlds whose themes any reader will identify with.
Congratulations Dilman and thank you for the inspiration!
2. The Babishai Niwe Poetry Award has lots of activities this September, October and November. Have a look at the programme here and save the dates.
3. Here is an interview with Jaladan friend and Africa39 author, Mehul Gohil.
"But I would also like to point out there has never been a better time to be a talented and promising writer in Kenya than today. Perhaps this also applies to the rest of the continent. The scene is full of positive vibes, a great sense of hope. There is joy and fun in the literary scene. And all this actually outweighs the negatives I have mentioned above. Possibilities for good writers are opening up like crazy."
Read the rest of the interview here: Mehul Gohil On His Storifying Personality.
4. Esther Karin Mngodo is a Tanzanian poet based in Dar Es Salaam. I "knew" Esther from Twitter and finally met her when she was in Kampala in June for the Commonwealth Non-fiction workshop. I had not read any of Esther's work until I landed on these poems on the Badlisha Poetry website.
5. Have you read Joel Benjamin Ntwatwa's response to Tee Ngugi's article on how Lawino crippled our art and ideology?
Read it here: A Response: Lawino is a classic if not for its historical or political value, for its art.
6. Here is Raymond Mujuni Qatahar's This I Ask Of You (a poem).
7. Doesn't David Tumusiime's Séance on a Wet Afternoon fit perfectly into our wet season? Read it!
Have a lovely week!
7/7 is Sooo Many Stories' way of helping you beat the Monday blues. 7 things that are making me happy in the literary world that will make you happy too!