Following our dyslexia demystified series, here is another story of someone thriving with the condition. Check out Dsylexia Demystified – Part 1 here and Joel's story here.
Rajan David Daniels is a Canadian-Indian TV producer, currently living in Uganda. He grew up in India with his missionary parents and 11 years ago, moved to Uganda as a missionary too. He started his work as a producer after doing mission work with a team producing a radio show. He realized the expertise and professionalism of the team he was working with would do well commercially. He has since produced two seasons of Revved Up, a motoring show that shows on NTV. He is set to produce another show, Jangu Tulye, with DSTV on a channel yet to air.
"I was about eight years old when it became apparent that there was a problem. I was doing home school at the time and I was with a bunch of children making large strides in terms of progress and there I was, stuck. My mother sat me down and said my uncle was diagnosed with dyslexia and that was probably what I had. It was not until 17 however that I received a clinical diagnosis. I did a learning aptitude test in India that confirmed the diagnosis. By this time though, the school door had closed for me. At 16, I just decided I could not do it anymore. The entire process was torture. I was so happy to stop! In India we learnt using home-school curriculums but the arrangement was a mission school of sorts for all the children of the missionaries working together. I remember the torture of trying to copy down what the teacher would be writing on the white board. I used to write letter by letter, not word by word because half the time I didn't know what was being spelled. So by the time the board was full and they began erasing to write again, I wouldn't even be half way through. I couldn't keep up. The teachers were particularly problematic honestly. I remember reading one of those Ladybird books with one of my teachers and I got stuck on this word, I think it was 'they'. She said we are not going to move on until you say this word. I know you're just being stubborn. And we spent almost an hour with me trying so hard to read this one word and I just couldn't. School was painful.
I have always been in countries where school options for dyslexic people aren't really present. In India the diagnosis process was smooth. But after that, no one answered the 'what next' question. There were no next steps. Knowing was huge though. I received validation. I realised, no, I'm not just stupid. My brother on the other hand was able to go to Canada where he just completed high school. He is dyslexic too but has been able to get ample help! They have examination and lesson provisions for children with dyslexia, so he has thrived.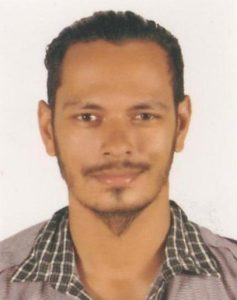 My biggest issues have always been phonetics. Sounding words is always a trick because there are a lot of words that don't sound like they are spelt. Consequently spelling becomes a big problem too. The thing about dyslexia is you don't really outgrow it. I still have some trouble reading and writing! Legal documents for example, I just cannot get through them. I also tend to procrastinate when it comes to reading or writing tasks. If I have a big contract to go through, or a proposal I need to write I will put it off as long as I possibly can.
Of course technology helps a lot. I can do audios and podcasts as sources of information and there is always spell check. I also learn a lot from talking to people. I glean a lot of information from good conversation. I think if I had been given the necessary help, I would be slightly better off. I don't think my life would have turned out much different because I love what I do, but I probably wouldn't avoid proposals and contracts as much.
Ironically my reading habits got much better once I left school. I began to read out of curiosity and interest, not because I had to. I love stories! I actually got through the whole Lord of the Rings Trilogy. Whew! That was an uphill task. I skipped quite a few words, especially character's names. Unfamiliar words I would recognize by the shape of the letters and using context, I would apply them. I would never actually read these words.
A dyslexia diagnosis is not the end of the world! In fact it can actually be a good thing. I read once that there are more successful dyslexic people than regular people. Dyslexia is really just another form of language processing. You can figure out how to work around it and make it work for you. I have a daughter, and honestly, I was never worried that it would be a problem. I knew that if she happened to have it we would be able to work through it. So far though she's doing really well! She reads far better than I did at her age."